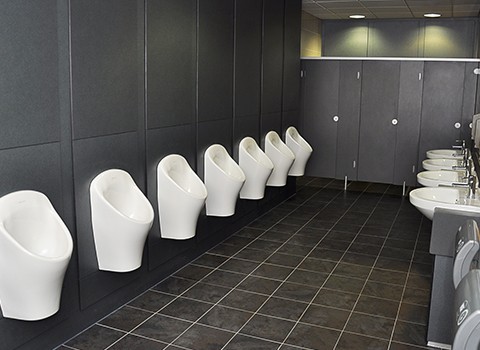 Providers of high quality commercial bathrooms, the Cubicle Centre have selected Orthograph to help them deliver BIM ready solutions more effectively. Already leading the way in BIM designed and manufactured products, the Cubicle Centre are taking BIM into the field using Orthograph's intuitive 3D survey capabilities.
The company plan to use the application to carry out on site surveys and export the 3D BIM information back to the design office directly into their 3D design software allowing them to reduce re-working and eliminating duplication of information gathering.
As the Cubicle Centre say
"The smallest rooms in the building can lead to the biggest frustrations, but at the Cubicle Centre we are working hard to make your life as easy as possible."
Orthograph allows the user to quickly draw and measure locations accurately including adding openings, doors, windows etc. The resulting image can then be exported in a number of established drawing formats for use in 2D and 3D drawing applications. For a full demonstration of Orthographs capabilities view the video here - Orthograph Product Demonstration